Gift Cards
We at HOM-shop.com offer you the opportunity to buy and use gift cards on our website. Below we describe how you can use these gift cards.
Purchasing a gift card
On our website, you can easily purchase a gift card. You choose the amount you want to spend and add the gift card to your shopping basket. After payment, you will receive an e-mail containing the gift card code. You can use this code later for your order.
Using the gift card
When you place an order on HOM-shop.com, you can enter the gift card code in the payment process. The amount of the gift card will be deducted from the total amount of your order. Should the amount of the gift card exceed the total amount of your order, we will save the remaining amount for a subsequent order.
Conditions
Please note that the gift cards are only valid on the HOM-shop.com website. The gift cards are not redeemable for cash. Moreover, the gift cards can only be used once.
We think that a Gift Card from HOM-shop.com is a perfect gift for someone who loves online shopping. And with the simple steps to use the gift card, it's a gift that is sure to be appreciated. Order your gift card here.
Do it yourself
Follow your order or view invoices.
9.4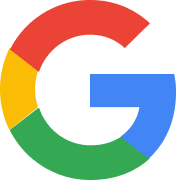 Wij scoren een 9.4 op Google Reviews
HOM-SHOP.COM
Nieuwstraat 7
4921 CT Made
The Netherlands View on Google Maps
NL860.375.985.B01
75727080