Cookie Policy
As of 5 June 2012, a new telecom law has entered into force whereby every website is required to account which cookies are placed and why. Every visitor to a website has the choice whether or not to accept the cookies.
WHAT IS A COOKIE?
Cookies are small text files that a website sends to a user and that are stored on the hard disk via the browser. The information is stored and sent back to the website. Cookies enable the website to recognise the user again and keep track of what you have done on the website in the past. HOM-Shop.com uses these cookies to remember your login name, settings and preferences to make your next visit to the website easier.
PLEASE NOTE. Cookies are not used to identify you or to identify you on third party websites. However, cookies ensure that you remain logged in on the website of HOM-Shop.com, for example.
WHAT HAPPENS IF I DISABLE COOKIES?
Your personal data will no longer be remembered and will have to be filled in again each time you visit.
Buttons from social media, such as Facebook and Pinterest, are no longer visible so you can no longer share information and products from HOM-Shop.com via social media.
Cookies have an important function in the proper display of the website. If you disable cookies, it is possible that the website no longer functions optimally and you may not be able to use all the features of the website.
OBJECTIN TO THE USE OF COOKIES?
If you prefer not to use cookies, you can disable them at any time through your browser.
Do it yourself
Follow your order or view invoices.
9.4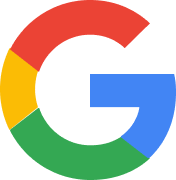 Wij scoren een 9.4 op Google Reviews
HOM-SHOP.COM
Nieuwstraat 7
4921 CT Made
The Netherlands View on Google Maps
NL860.375.985.B01
75727080