Order step by step
HOM-Shop.com is an online shop with a wide range of underwear from HOM. So you can shop safely online, and pay in a secure environment (SSL). And not to forget 24 hours a day, 7 days a week.
Below you will find a step-by-step plan on how to shop at HOM-Shop.com. Of course we are available for all questions via e-mail: [email protected].
STEP 1   Place the desired article in the shopping cart.
Go to the article of your choice, choose a size and click the 'Add to cart' button.
On the page 'My shopping cart' you can still change the number of items or remove them if desired.
After changing the quantity, click on 'Update shopping cart' to see the total price.
To continue shopping, click on the 'Continue shopping' button.
Finished shopping? Then click on the button 'Complete order'.
STEP 2   Providing personal details
In order to be able to process the order, we ask you to fill in some personal data. This is a one-time process, on your next visit to HOM-Shop.com you can easily log in with your email address and password.
If you are ordering for the first time, you can choose to create an account.
STEP 3   Choose payment method
Choose the desired payment method: directly with IDEAL, Bancontact/Mistercash, Visa, Mastercard, American-Express or pin/cash when picking up in our shop.
When you have made a choice you will be asked to fill in specific payment details.

As soon as this has been done and the payment order has been confirmed, the payment will be processed automatically. The payment transactions that are made on HOM-Shop.com, are secured by the payment system Mollie. All information exchanged for the execution of the payment is encrypted via the SSL protocol. This data cannot be detected, intercepted or used by third parties. They are also not used in our computer system.
For more answers to any questions you may have, please click here. Or feel free to contact us using the details below:
HOM-SHOP.COM
Nieuwstraat 7
4921 CT  Made
The Netherlands
T. 085-0028133 (+31 85-0028133)
E. [email protected]
Do it yourself
Follow your order or view invoices.
9.4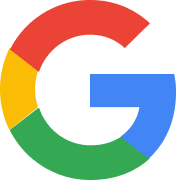 Wij scoren een 9.4 op Google Reviews
HOM-SHOP.COM
Nieuwstraat 7
4921 CT Made
The Netherlands View on Google Maps
NL860.375.985.B01
75727080